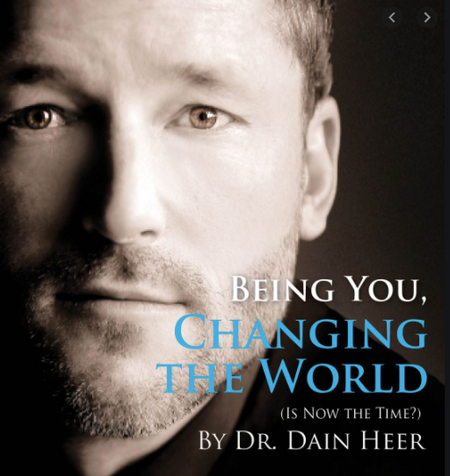 This is a guide for generating infinite possibilities and dynamic change. For you. And the world. It provides you with a set of PRACTICAL tools and processes which, if you use them, can change everything and give you YOU, as you truly be.
Click here to Buy Here from Amazon
It gives you a totally different perspective of BEING.
What if being you isn't about doing something differently or being better?
What if it is about BEING the energy you be, in totality? And what if that can change EVERYTHING? Your life, your relationships, your money situation. . . And the world!
You as a being—when you're truly being you—create magic! And, truth. You know that, don't you? – Dr. Dain Heer
What if –until now — you just didn't have the tools required? I know I didn't. Back in 2000, I was a seemingly successful chiropractor. But under the surface I was deeply depressed. It came to a point in time when I was ready to end it all. I gave the universe six months . . . And then, suddenly, out of nowhere, I came across something that changed my life — Access Consciousness.